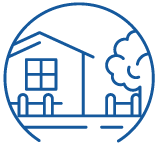 COMPLETED CONCEPT DESIGN
INTERNATIONAL QUALITY CERTIFICATION
POLYMER RESEARCH INSTITUTE
FORESTOR PRODUCT SERIES
We spread out the road under your feet and appear everywhere you can imagine, with professional and quality, we create a beautiful outdoor space for you.
WHO WE ARE
Backed by our strong warranties, you can get products with long service life, which only need low-maintenance.
A design & style center of WPC products where you can customize your needs.
Here in Forestar, you can find the wpc decking products in trend that lead the industry.
You can expect professional service with our experienced team.
WHAT FORESTAR CAN OFFER YOU
Forestar is a Chinese WPC manufacturer of production system that designed for both household decoration and commercial buildings.
Additionally, we have established Forestar Industry Design Center by developing partnership with domestic universities and the Rococo Industry Design Group. Just as our name shows, we are leading our industry towards better designs, quality, products as well as customer experiences. We believe we can become "Your lifelong WPC partner".
WHAT IS WPC
Wood-plastic composites (WPCs) are composite materials made of wood fiber/wood flour and thermoplastic(s) such as polythene (PE), polypropylene (PP), polyvinyl chloride (PVC), or polylactic acid (PLA).
In addition to wood fiber and plastic, WPCs can also contain other ligno-cellulosic and/or inorganic filler materials. WPCs are a subset of a larger category of materials called natural fiber plastic composites (NFPCs), which may contain no cellulose-based fiber fillers such as pulp fibers, peanut hulls, coffee husk, bamboo, straw, digestate, etc.
Does Forestar product moldy retardant?
Forestar product is mildew resistance, however, mold and mildew may adhere to dirt or dust on the surface of the board if it not stored or applied correctly. We recommend to clean it quickly with proper power. In a word, please do not exposed boards to high moisture or sweet environment and keep it dry and clean as best as you can.
Can I use glue or caulk with it?
No. Please do not use any glue to fasten or seal between Forestar boards. This application will damage the performance of plank, such as its drainage system and natural expansion.
Will I need special tools during installation?
No. Just normal tools are enough, special woodworking equipment is not required.
Will it fail if snow melts and then freezes?
If Forestar product has been installed as mentioned in the Installation and Maintenance Guide, most of melt off will flow away rather than freeze. However, we recommend to use rock salt or calcium chloride for ice or snow removal. These may only leave white residue, but it can be cleaned easily by mild soap or rinsing with water.
Forestar product can be heated up and bent, but Forestar cannot guarantee the performance of such application, and assumes no responsibility for it. We recommend such kind of design and work should be reviewed and operated by engineer or licensed installer.
Does Forestar product fire resistant?
Forestar product is of unique and higher-cost formulation, and the best fire resistant rate we can carry is the B1. Unlike wood, it is not easily to be ignited due to its solid product with no air pockets inside, but once it catch fire, if the fire source is removed from, it will self-extinguish very quickly and will not drip molten material like plastic does.

Global provider
Products are exported to all over the world.
Professional services
Product technical service and customer service 24 hours a day.
Innovative research
Innovation from raw materials to production processes.
Reliable in quality
The products have passed the inspection layer by layer, and the quality is reliable.